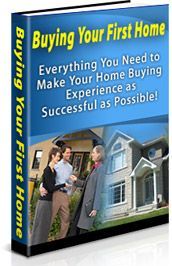 First Time Buyers Package
When you are a First Time Buyer you have a lot of question: Hiding Costs, Types of Mortgages, What I have to do first, How much money do I need to have? etc
I have gathered a lot of information in my First Time Buyer Packet that is going to answer all your questions.

FREE INSIDE... Learn how to Buy a House, taking advantage of First Time Buyer Government programs, Closing Costs, Mortgages and the Buying Process.!

Leave your email address and I will send it to you right away, free of charge.

Even if you are not a Real Estate Agent!